Rakesh Bassi has extensive Saudi Arabian experience in corporate and commercial matters particularly in JVs, M&A, merger control, IPOs, private placements, distribution and agency arrangements, outsourcing and supply of goods and services. Rakesh has over 20+ years legal experience (12 years of which have been in Saudi Arabia ("KSA"). In KSA, he has worked at international law firms such as Clifford Chance, Al Tamimi & Co and DLA Piper. At the last two he was the Head of Office (Jeddah). 
In London, he worked at Norton Rose and Hogan & Lovells. He facilitates both inward and outward investments for multinational entities, KSA conglomerates and family businesses in various industries. He is highly regarded for his expertise and insights in doing business in KSA, KSA joint ventures, acquisitions, restructurings, anti-trust and commercial transactions.
He is based in Riyadh and oversees a number of corporate mandates across KSA.
Related Experience:
Advised a KSA bottling company in relation to its operations and acquisitions in KSA, including its USD 900m acquisition in the Eastern region of KSA and acquisition of another facility. 





Advised a KSA conglomerate acquiring an interest in 14 JVs from a major KSA entity selling its oil and gas platform. 





Advised Wipro in relation to establishing JVs with Princess Noura University in order to establish a women's business park, under the auspices of ARAMCO. 





Advised Alstom and Siemens on their KSA merger control filing in KSA, relating to the global merger of their mobility business streams. 





Advised Mylan on its global acquisition of the Upjohn generic pharmaceutical business (from Pfizer), its merger control filings in KSA 





Advised Pfizer on the restructuring of its operations and business continuity issues.





Advising the Nusret restaurant group on its investments in KSA, including its JV with a KSA conglomerate.





Advising SF Express in its KSA JV and planned pan-GCC operations with a large KSA family-owned MNE, as well as ancillary commercial arrangements. 





Advised Samsung on the conversion of its operations into a KSA company, increasing its share capital the intra-group sale of shares to its Dutch affiliate and operational/commercial aspects of the transaction in KSA, UAE and Netherlands. 





Advised an Indian MNE in acquiring a chemical blending company and factories from ACWA Holdings and the subsequent sale and shareholder arrangements with another KSA investor.





Advised Ecolab on its major restructuring and subsequent acquisitions, JVs, commercial arrangements and general operations in KSA. 





Advised on the EPC JV between Vision Energy Company and EMC Power (an Indian listed power company).  




 

Advised the Chinese state mining company (WengFu) on the restructuring and potential sale/ liquidation of its interests and JV in KSA. 





Advised a KSA family group on its silver reclamation JV with offtake to SABIC. 





Advised Dresser Rand on its JV and potential exit, acquisition or liquidation. 





Advised Rapid Saudi Arabia on its current JV and potential issues and assisting it with restructuring its corporate operations in KSA as well its operational queries in KSA. 





Advised various international hotel groups on their operations, JVs and the SCTA regulations. 





Advised Virgin Mobile on its successful bid for the 3G license in KSA.





Assisted a major French publicist house on its acquisition of an advertising agency and potential cover-up issues.  





Advised Shanghai Automotive Investment Company in establishing a car trading JV. 





Advised on the sale of a mining company in KSA. 





Advised over 300 entities investing and establishing operations in KSA. 





Advising various MNEs on the establishment of the new 100% wholly owned trading entities (including major pharma companies), as well as alternative structures to accessing the KSA market. 





Advised on various distribution, franchise and agency arrangements. Advising parties to a silver reclamation JV with a potential offtake to a major KSA entity.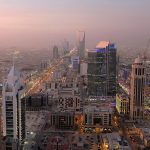 In a move to provide practical assistance to companies in...
Read More